In our vineyard, our priority is to preserve and encourage life in the soil, which expresses itself in the grapes.
This is what makes it possible to have authentic wines with a personality that reflects their origins.
The organic farming
After trials to end the use of herbicides carried out by Alain in the early 2000s, the 2013 harvest was the first to be certified "AB".
The organic farming we practice requires constant anticipation, thought and attention to every detail. The goal is to find the right balance between action and abstention.
In other words :
Use of chemicals is replaced by full weeding, so erosion is limited by grassing and tillage.
Treatments against grapevine diseases are carried out with minimum doses and non-synthetic products, called "contact" products, that is to say they will be washed away by rain and will therefore no longer be present on the grapes at the time of harvest.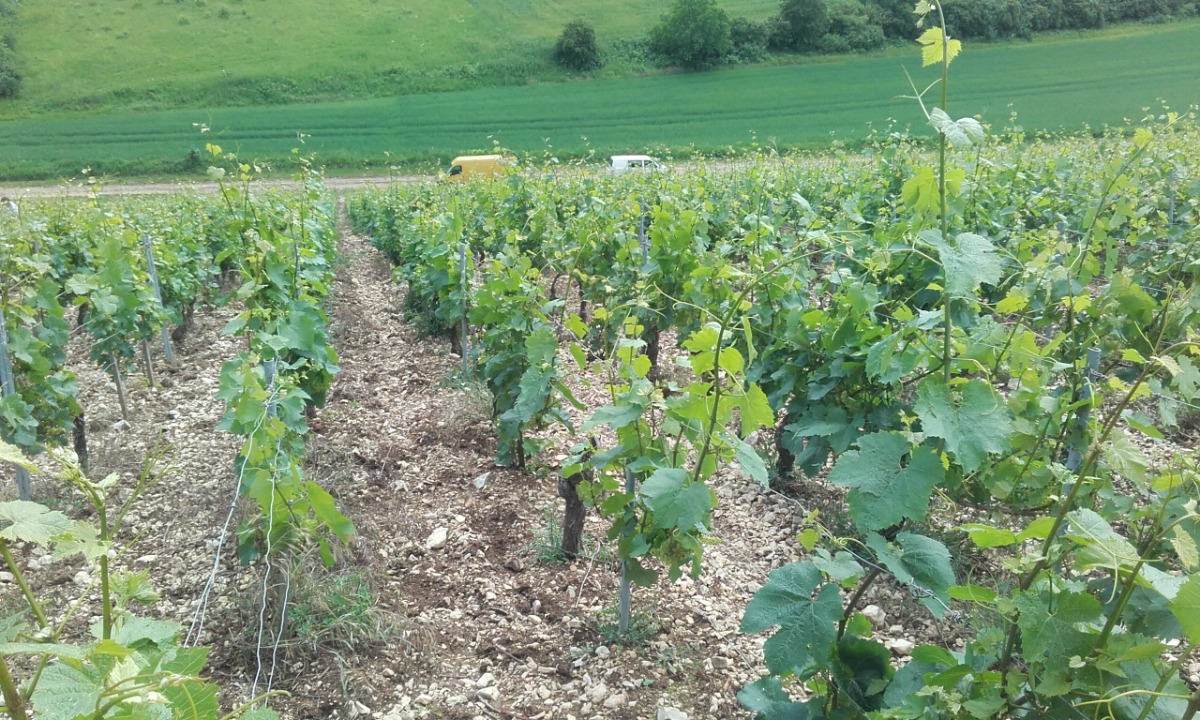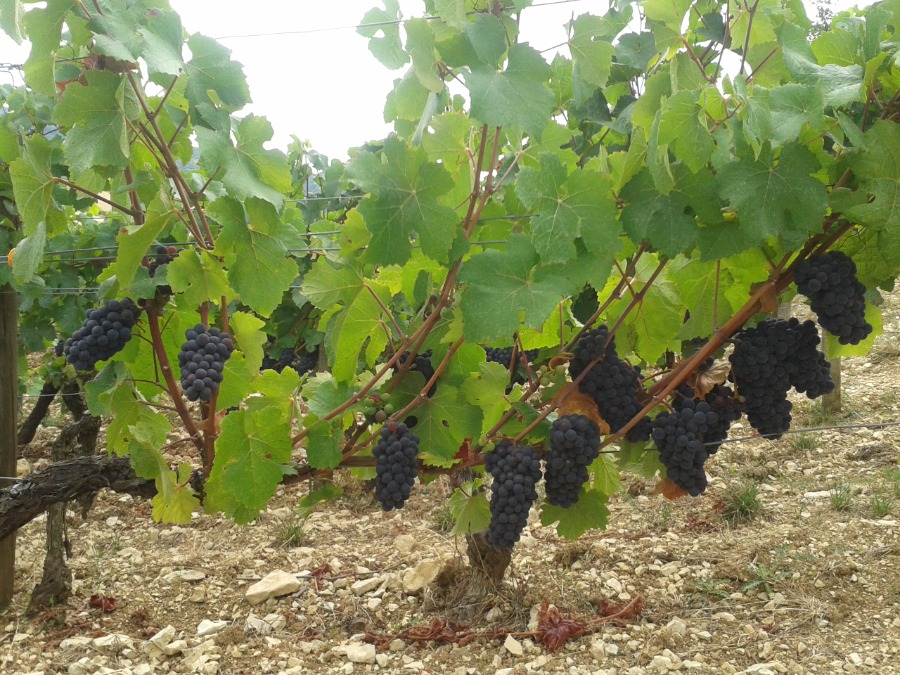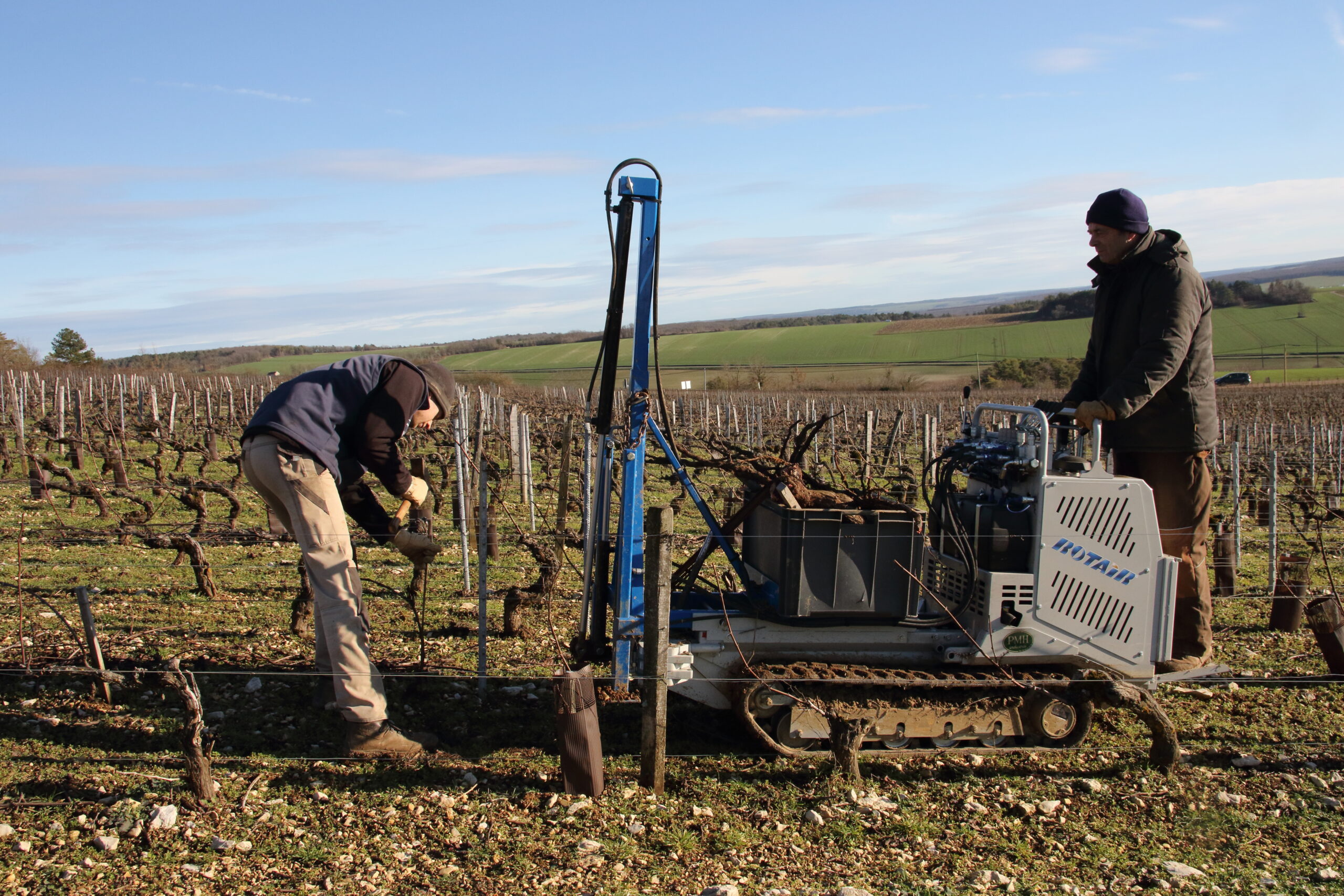 Today…
we are continuing our efforts, with the use of a small caterpillar tractor to work our steepest slopes, limit soil compaction and our reduce our fuel consumption.
We seek to preserve biodiversity by maintaining grass cover in our hillsides, in the woods near our plots and by allowing plots of land to lie fallow while awaiting replanting.
We are also starting to take into account the influence of natural cycles, particularly lunar cycles, on vines and wines …