We vinify our entire harvest in our cellar in Epineuil, which was dug into an old quarry. It is 3/4 buried, which allows us to naturally benefit from a constant temperature and humidity, ideal for aging wines !
Vinification
We are fully autonomous, from the harvest to bottling, which allows us to be very precise in what we do.
We use the natural principle of gravity for the transfer of musts or wines, protected from the air thanks to the use of nitrogen to prevent any deterioration. We therefore use minimum doses of sulphites in order to guarantee good stability of the wine while preserving its ability to stimulate the senses.
For us each vintage is different and in fact nature always surprises us in one way or another. All of the development steps are guided by tasting and do not follow a pre-established pattern. Both of us complement each other well on this point!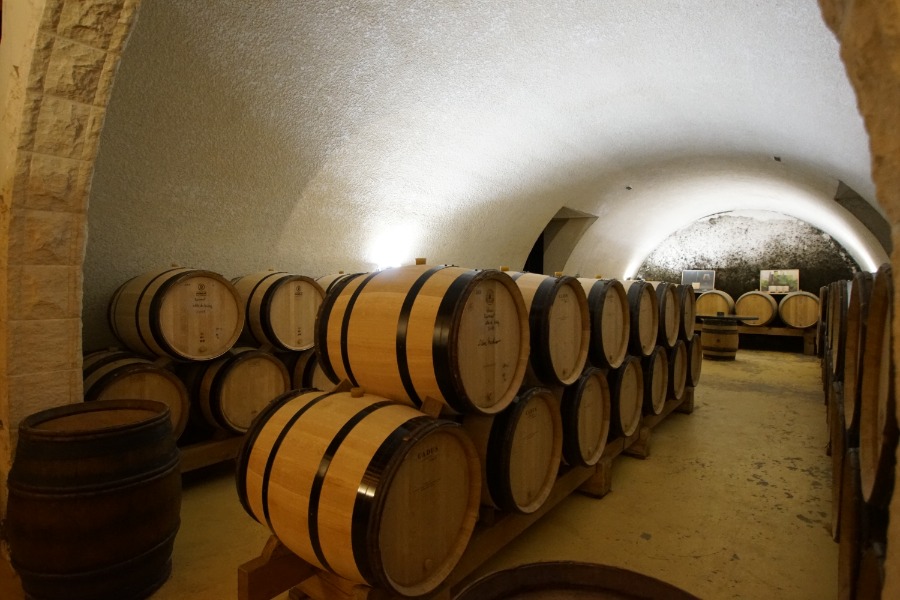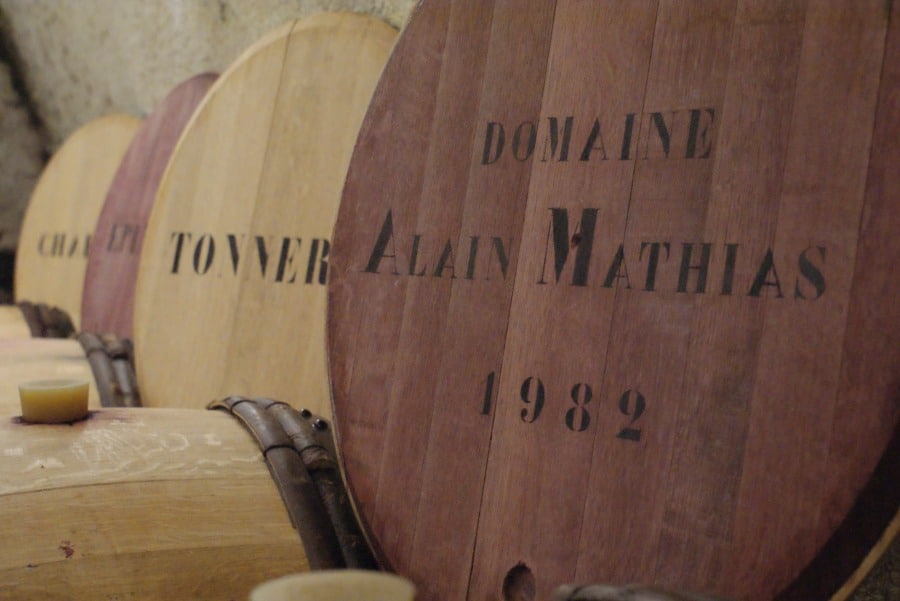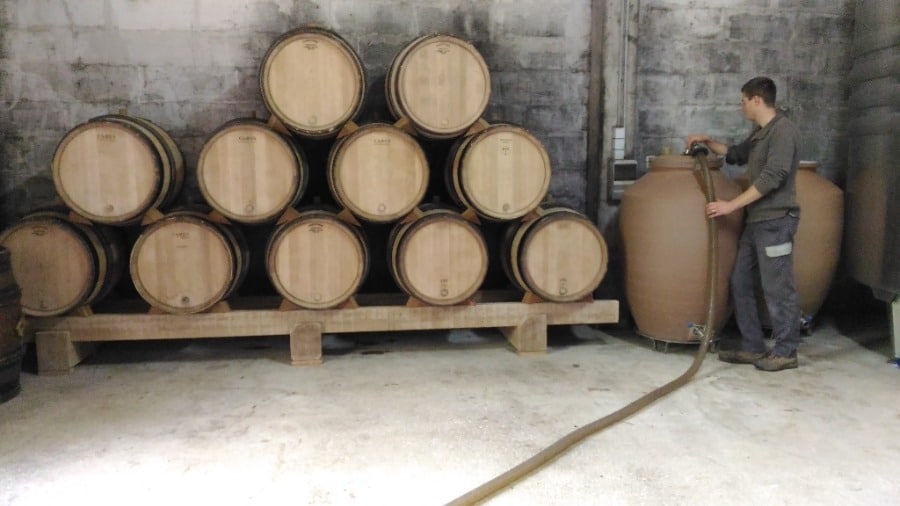 After the actual vinification
The aging of the wine must continue, 18 months on average, and in suitable containers, often used in blending, to reveal the best of each terroir for a given vintage. This long aging process naturally brings greater stability to the wines and we can thus gradually do without fining and filtration.
Here are the details of the development of each cuvée in the technical sheets in the "our wines" section.